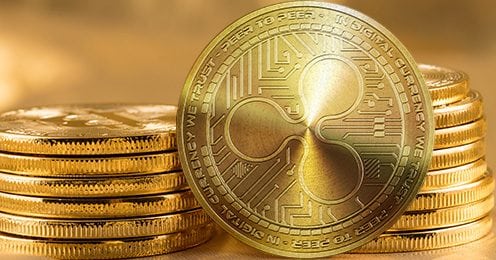 Ripple (XRP) – The dog that keeps on fighting. The cryptocurrency market has seen its share of rises and falls in the last few weeks. From soaring highs to a major crash one month ago where cryptocurrencies lost $200 billion across the board. The crash was caused by fears that South Korea could ban altcoin trading. While major altcoins plummeted by as much as 45%, one cryptocurrency held its ground. Ripple trades by the symbol XRP and can be regarded as one of the most resilient altcoins today. During the massive crash, Ripple only dropped in value by 9% to $0.91. As such, investors who had large amounts of this cryptocurrency in their portfolios did not bear a heavy loss. As a matter of fact, they will be laughing all the way to the bank now. The cryptocurrency has received major backing from financial institutions looking to experience the benefits of its seamless, decentralized value transfer service. Furthermore, it is about to get a major shot in the arm from one of the wealthiest countries in the world. Thanks to these developments, Ripple is now trading at $1.15. Read on to discover more of the juicy details.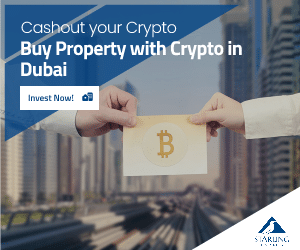 Chart 1: Ripple price chart (Source: Coingecko, 2018)
Major support for Ripple
As of today, Ripple has secured the support of more than 100 banks around the world. The cryptocurrency provides a blockchain resource which allows banks to transfer value from one party to the other using a seamless, global network. The cryptocurrency had a running start with the financial institutions right after it launched.
One of the first orders of business was to ink an options deal with the R3 consortium of banks which was worth $12 billion. Big banks such as J.P. Morgan, Morgan Stanley, and Goldman Sachs were involved. This showed confidence in Ripple by financial giants and led to investor confidence. Having such trusted, solid establishments behind it makes Ripple stable. This is a major reason why it survived the cryptocurrency market crash. Despite a legal spat with the R3, The confidence continues as more than 100 banks indicate support for the cryptocurrency.
Saudi Arabia Central Bank makes a massive investment in Ripple
Ripple (XRP) has become the first cryptocurrency to sign a deal with a central bank. The Saudi Arabia central bank signed a deal with the cryptocurrency which was worth a whopping $4 billion. Through Saudi Arabia Monetary Authority (SAMA), the financial institution made the investment and empowered Ripple to create software based on the blockchain which can be used by Saudi banks for settling transactions. In addition to that, the deal effectively allowed Saudi banks to use Ripple's xCurrent software to handle payments across borders. SAMA also indicated that they would be ready to provide interested banks in the region with training and program management in Ripple.
The deal is still in its pilot stage but presents massive growth potential for Ripple. The deal increased the value of Ripple from $1.03 to $1.14. it also boosted Ripple's market capitalization from $40 billion to $44 billion. Setting a major milestone, Ripple grew 10% in one day thanks to Saudi Arabia Central Bank. Holders of this cryptocurrency can now rest assured that one of the biggest financial institutions in the world is now invested in Ripple. The good news does not stop there.
China's LianLian International signs deal with Ripple
The rally of support from Asia did not stop with Saudi Arabia. China's LianLian eCommerce company also signed a deal with Ripple in February. The company sought Ripple's xCurrent software so as to help facilitate cheaper payments for products and services between its 150 million users. Furthermore, LianLian International sought to use the software to help in facilitating quicker, more efficient money transfer with other online marketplaces such as Ali Express, Amazon, and eBay. By using Ripple's payment mechanism, the company will seamlessly link its customers in the U.S., China, and Europe. Not only did the deal bring more exposure to Ripple, it was put a pretty penny in the altcoin's coffers.
Japan jumps on the Ripple bandwagon
Continuing its rally across Asia, Ripple is set to be the only altcoin listed in Japan's SBI Virtual Currencies trading platform. The company is set to be the biggest financial services provider in the country. In a groundbreaking deal, the company signed a deal to utilize Ripple's xRapid ecosystem so as to gain access to crucial liquidity required to power cross-border transactions. By relying on the system, SBI Virtual Currencies will be linked with other financial institutions across the globe.
To some, it all up
In a silent, stealthy way, Ripple is garnering major support from various financial institutions across the world. Saudi Arabia Central Bank, LianLian International, and SBI Virtual Currencies are already on board. There are whispers that Moneygram and Western Union are also looking to make deals with Ripple. As such, if you have some Ripple coins in your portfolio, hold on to them. If you are looking to invest, Ripple is a great bet for 2018.
https://www.stocksgazette.com/2018/02/17/after-all-this-ripple-xrp-can-go-only-one-way-up/