There's a new video on the loose that ravages Twitter. Wirex CEO can be seen turning XRP into cash using an ATM in Japan and crypto enthusiasts, especially XRP fans are losing their minds with excitement.
Turning XRP into fiat instantly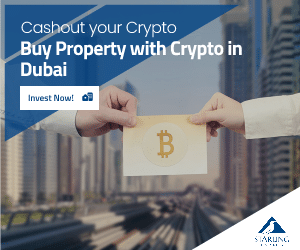 The clip shows Pavel Matveev using his Wirex Visa card which was pre-loaded with XRP and configured to withdraw Japanese yen.
Matveev made a withdrawal by entering the amount, typing his pin and eventually he receives 10,000 Japanese yen in return.
For those of you who don't know, Wirex added XRP to its crypto Visa card back in July, this year.
The platform allows users to buy crypto, convert it to local currencies and pay or make withdrawals anywhere Visa gets accepted.
You can find out more about the Wirex app here.
XRP can succeed in a volatile market
Speaking of XRP, the crypto seems to be even able to succeed in the highly volatile crypto market.
Ripple's digital asset XRP is no stranger to the volatility of the crypto market, but this is no surprise.
For instance, after a recent rally, XRP's price dropped a couple of days ago, shedding more than $2 billion in market cap, according to CoinMarketCap.
Then, after Coinbase's announcement that it's planning to add new digital assets to its listing, XRP's price surged once again.
Ripple's head of product Asheesh Birla says the XRP transactions involve lower costs and volatility than fiat.
"We asked our customers – and using xRapid, the volatility that our end-customers are using, the xRapid end customers are using, is only a few seconds. And so we asked them, 'A few seconds of XRP volatility – how do you feel about that?'"
Birla continued and explained that between the volatility of a few seconds of XRP vs. the volatility of a week holding a currency there's a massive difference.