Here at cryptogazette we are always pushing to get more information about the coins we cover. There is no better source than the dev team for up-to-date information about new coins. This coin is still speculative but making progress everyday. Below is a Q&A with Nicholas from the Ultranote (XUN) Dev team. XUN is still a speculative crypto currency but it bears watching as it has big plans in the future.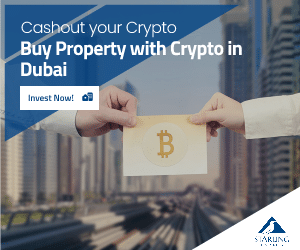 Additionally our readers can earn a free 150 Ultranote coins simply by registering an Ultranote Wallet and at the Ultranote forum and re-posting a link to this article. Instructions for free coins:
Go here to download and register a wallet
Stop by the forum to register an account The confirmation email takes a while. Check you spam folder.
Post a reply here with your Wallet address and a link to this article.
Wait for your coins.
Now on to the Dev team which is the real reason you are reading this and not just for the free coins.
Is there a possibility of keeping a public accounting of the 18 billion coins kept aside for market liquidity and stability? Perhaps a public wallet so the balance is visible and a basic accounting of in/out. Pre-mines are generally looked down upon and opening this portion up for tracking might alleviate fears of investors/minors.
a. Via this link http://explorer.ultranote.org/#api you will be able to find all the information necessary about the 18billion coins mined by the dev team. Since we did not do any ICO so no huge amount of money available for future developments; it was fundamental for the dev team to find a way to secure a certain amount of coins which would allow us to fund the upcoming events and developments in the most ethical way. The 18 billion coins are for specific purpose. Finance bounty give away campaigns, run charity events as well as finance the expansion of the project in the long term. Yes XUN will be running charity events as well we seriously care about the people. One of the main reasons for the birth of XUN is to give a real chance to the regular people not the elites to get something out of this life changing movement which is cryptocurrency. For now the 18billion coins are locked on a monthly basis. If you check the link above you will see that 91% is locked and this can be monitored at any time via the link above showing how much % is locked. For now unlocked coins are the coins available to run the giveaway campaign and grow the community. At anytime anyone can check the amount of coins locked.
2. What is the status of listing the coin on an exchange. I saw the estimate of 45 bitcoins. Is that still accurate or now that Bitcoin has appreciated has that amount gone down. If I am not mistaken that is $300k USD. Any other markets look promising for a first listing?
a. Yes HitBTC wanted to charge us 45 BTC for listing XUN which is silly while they have tons of sh**coins (edited for language) listed on their exchange. They then decided to ask for 25 BTC which again did not make any sense. XUN is not this kind of coin looking to make quick money and run away. Its so easy for them to list a coin and to ask for money that I don't think they took the time to read any document we sent them. If like most of the other coins or even sh**coins XUN did a 10 million ICO by taking innocent people money, XUN could easily afford the 45 BTC.
3. How many coins have been mined since going live a few weeks ago?
a. 578976263.9423 at time of publishing. You can check on this link http://explorer.ultranote.org/#api and choosing circulating supply.
4. I didnt see a way to see hashrate since going live or number of miners. Id like to show it is growing if possible.
a. Same you can use our block explorer or this link http://explorer.ultranote.org/#api
Note: I still do not see a way to create a historical view of hashrate. This method only shows current hashrate. But I could be wrong.
5. When does the messaging and banking functions go live and how will the deposit interest work?
a. The messaging functions and the deposit services are already available in the wallets. Please we are more comfortable with the banking-like term rather than banking term we do not want to get into troubles making people think we are a bank, We have to be very careful about that. XUN offers banking like facilities but we are not a bank. To access the facilities you simply has to open the message option in the wallet or deposit option of the wallet select the amount of coins you want to deposit and the duration which is in terms of blocks and you will see how many coins will be credited to your wallet as the terms expires. Very easy download a wallet and send me your address I will be pleased to send you a few coins to test it.
Here is a link to a video a community member of XUN made last week. Link
Head on over to Ultranote's website for further reading and check out the forum linked above. An exchange is coming but for now the only way to get coins is through the giveaway for cryptogazette readers or from mining. Stay tuned for more information to follow on UltraNote (XUN).