Bitcoin fell in price from the day before and it's currently trading below the $7,000 support level.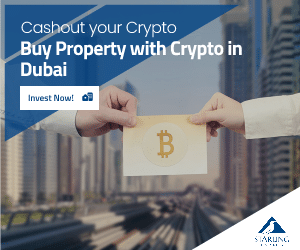 At the moment of writing this article, BTC is trading in the red and the digital asset is priced at $6,724.87.
Despite the huge market volatility, there have been all kinds of optimistic predictions popping up in the crypto space. The main price trigger for Bitcoin is the halving which is scheduled to take place less than a month from now.
One of the boldest Bitcoin predictions that we've revealed lately is the one claiming that the coin will be hitting $100k by the end of 2022.
Crypto enthusiasts are getting some pretty exciting news.
Buy Bitcoin without an Internet connection
Criptolago is rolling out a new service that is allowing crypto users to send BTC without having to be connected to the Internet.
This service is supporting crypto transactions via text message, and it's been launched on April 6th as a response to the Venezuelan President Nicolás Maduro's call to action.
Amidst the US sanctions, a collapsing economy, political pressure, and hyperinflation, Maduro has been looking for offline payment systems that can work with the petro.
This is the the controversial-issued digital asset that has been launched by his administration back in 2018.
Criptolago exchange revealed that "Following our president's guidelines Nicolas Maduro and for our crypto nation with the new payments by SMS, we have opened the possibility for all the Venezuelan people to carry out transactions in Petro in a very practical way."
The exchange's innovative SMS-based payment system supports all the digital assets that are on the platform, including the petro, BTC, Litecoin (LTC), Dash, and the token of the Venezuelan crypto bank Glufco, according to the latest data coming from the Daily Hodl.
It's also worth noting that this service also enables the transfer of bolivar, the national fiat currency, without needing an Internet connection.