It's been just reported that Amazon could reveal a new Web3 initiative. Here is all that you need to know about this below.
Amazon to work on Web3?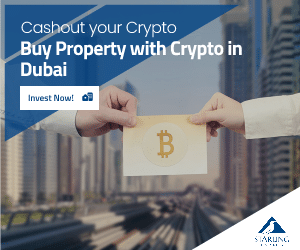 Check out the latest tweet that CoinDesk shared via social media.
Amazon is rumored to be unveiling a new Web3 initiative. Amazon has the size to make the project successful, although regulatory uncertainties and other issues could sink it…Bitcoin tops $23.9K before retreating. @theSamReynolds and @JPRubin23 reporthttps://t.co/SQdwe5oX31

— CoinDesk (@CoinDesk) January 30, 2023
According to the official reports, Amazon is rumored to be unveiling an NFT initiative, part of the retail giant's larger push into Web3. The project could raise significant regulatory issues.
The online publication mentioned above also noted the fact that either the regulatory complexity and uncertainty of doing this will kill the project before it begins, or Amazon has the size and scale to "make the market" on this and bring the Web3 economy into the mainstream.
"Generally speaking, major blue chip corporations have avoided Web3 because of legal uncertainties. Sure, there have been efforts by payment companies like Visa and Mastercard to integrate stablecoins into their networks, many crypto nodes are hosted on Amazon's cloud service AWS, and big tech and TradFi firms are regular investors in the crypto economy," CoinDesk notes.
The latest news in the crypto space
At the moment of writing this article, BTC is trading in the green, and the king coin is priced at $23,322.
According to the latest reports, the popular crypto analyst Benjamin Cowen says that the historical price movement of Bitcoin (BTC) suggests that the top crypto asset will likely have a long year in 2023.
In a new video, Cowen said recently that in the past cycles, Bitcoin traded in a wide range following a bear market.
"I want to remind people that, and this is my own experience, I've said this many times: the year after the bear market year is often a sideways year. So far, that's not been the case. It's mainly just been up."
Check out the latest report about this in the previous article that we recently posted.