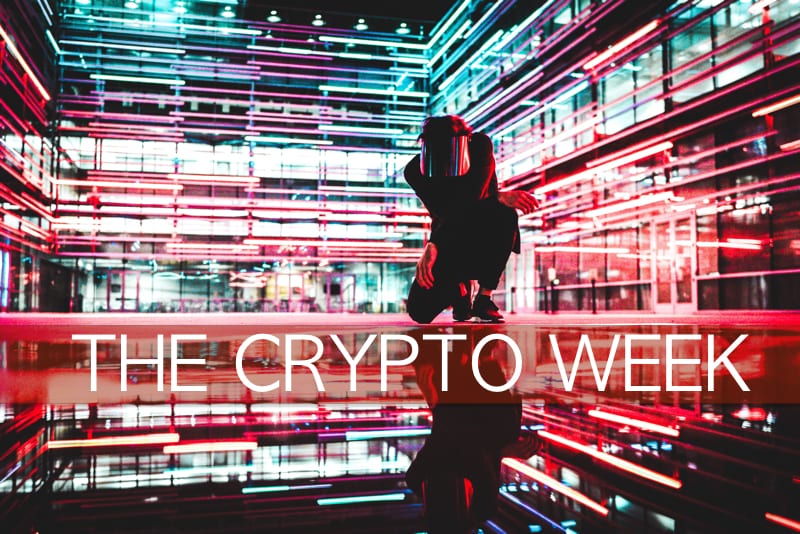 Amazon.com moving into cryptocurrency?
News broke this week that Amazon had purchased several domains that could indicate it is considering entering into the crypto universe. Amazonbitcoin.com and amazonethereum.com were both purchased by Amazon sparking rumors of future acceptance of the digital currency for goods or services on Amazon. No official announcement from Amazon on the subject yet.
It could also be possible that Amazon is preventing other companies or operators from opening shady storefronts and using the Amazon name to attract customers. For now the websites redirect to Amazon for all of your mining rig needs.
Bitcoin (BTC)
Firs the United States declared digital currencies were property and not currency. China this year banned trading of digital currency. Now India may be next to regulate the digital coins. This week The India Supreme Court sent notice to the Ministry of Finance, Law and Justice, Information Technology, market regulator SEBI and the RBI requesting a panel to regulate the flow of Bitcoin and address possible tax implications of the currency.
The notice references "other countries" which have declared the digital currency to be property or commodities no doubt referring to the United States and others and desiring a similar determination in India.
As recent as August India made up 2% of the total cryptocurrency market but is expected to double by the end of this year. Any changes to laws in India would have little impact on the total market in the short-term unlike changes we saw after China banned trading.
Monero (XMR)
Shameless plug time but if you read our News Update yesterday you saw that Kovri went live on Monero. Since the announcement Monero is up 5%. Bitcoin Cash and Neo also had nice moves but we prefer to pat our own backs 🙂
Neo (NEO)
Rumors are heating up and so in the price of Neo which is up 40% today. This only news out of Neo official Twitter feed is the choice to use the Neo network for other future ICOs by a new venture called ProjectICO. ProjectICO plans to be an all-in-one solutio
n to help bring new ICOs to market. Our first vote is for Bitcoin Adamantium which we announced yesterday.
Maybe @TheRealStanLee follows out news feed and can make this happen. Head over to his feed and tell him this needs to happen and it need to happen soon. I suspect this feed is not the Real Wolverine as he is busy fighting crime but let him know.
I am not good with social media but together we can #MakeBitcoinAdamantium(MRVL)Happen
Litecoin (LTC)
Warren Buffet is getting off cheap. Litecoin is actually down on the day and never reached $90 but it did successfully test a transaction between Bitcoin and Litecoin blockchains. LTC also set a record for the number of transactions processed in one day.
Litecoin transaction number is increasing fast recently and has reached all time high. All statistics are showing that Litecoin is getting more and more adoption. pic.twitter.com/XNDgfY6lHo

— Litecoin Foundation (@LTCFoundation) November 17, 2017
Interestingly the number of transactions processed seems to correlate nicely with the share price.
Holders of Litecoin might want to watch the transaction count and sell on decreases and buy on increases. The correlation certainly is interesting but passed performance should not be used a a measure for expected returns.
Bitcoin (BTC)
Bitcoin crossed $8000 per coin for the first time yesterday before giving back some profits to settle near $7400 and beginning a climb to $7600. News yesterday from coinbase that it had created Coinbase Custody as a means for institutional investors to hold digital currency with controls and monitors in place to help with SEC requirements. No doubt in anticipation of CME and the futures market opening in the coming weeks.
Coinbase's Custody service wants to store bitcoin for institutional investors https://t.co/Wfu8Ldlusm by @fitztepper

— TechCrunch (@TechCrunch) November 16, 2017
Wallstreet has been mixed on Bitcoin and the expectation is that short sellers will flock to the futures market. Large short sellers can force down prices in stocks but how will Bitcoin react if shorts vastly out number longs on the market?