BitGo is a renowned cryptocurrency startup, based out of Palo Alto, California, that offers support for custodian solutions for cryptos. Now, BitGo added Stellar (XLM) and Dash (DASH) to its crypto custody solutions, with unique features.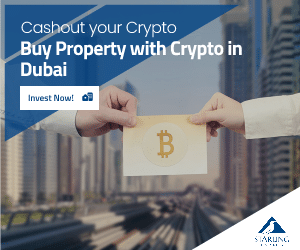 Describing themselves as the "world's most secure wallet provider," BitGo decided to add Stellar (XLM) and Dash (DASH) to its list of the digital assets the platform offers custodian solutions for, signaling that this move might attract investors.
According to the announcement, BitGo's clients can generate Dash (DASH) wallets since Friday, while those interested in Stellar (XLM), on the other hand, have to wait for about two weeks to add XLM wallets to their accounts.
Also, BitGo is the largest Bitcoin (BTC) processor in the world, according to them, with $15 billion in monthly transactions across 50 countries.
However, back on Stellar (XLM) and Dash (DASH) additions, BitGo's CEO commented that these two cryptocurrencies offer unique features.
BitGo CEO said Stellar (XLM) and Dash (DASH) offer unique features
While speaking at the Fortune's Balancing the Ledger FinTech video series, Mike Belshe, BitGo CEO and founder, highlighted that both Stellar (XLM) and Dash (DASH) provide unique features to the clients, so BitGo couldn't miss that, and added the two cryptocurrencies to its custodian solutions list.
For the DASH listing, in particular, Belshe noted that the DASH's instant payments and privacy features made the crypto one of the first choices for BitGo.
"We are seeing tens of thousands of wallet downloads from the country each month… Earlier this year, Venezuela became our number two market even ahead of China and Russia, which are of course huge into cryptocurrency right now," said Ryan Taylor, Dash (DASH) CEO.
On the other hand, Stellar (XLM) is also an exciting addition for BitGo because the Stellar blockchain aims to offer "global payments for more consumers."