Cardano releases an important warning on their social media account. It seems that a fake website is posing as the official Daedalus wallet site.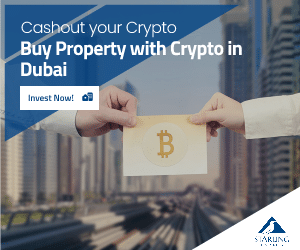 Check out the message that they shared on social media.
WARNING: We have been alerted to a SCAM site posing as the official #Daedalus wallet site. Our domain ends in .io and https://t.co/Bg1TvHO5ZY!

Please ensure you download ONLY from our official site – linked here for your safety and security
https://t.co/vh0H8na1M4

— Input Output (@InputOutputHK) February 25, 2021
Someone said: "Do you have a recommended way or method for people to check if they got a spoofed wallet? It would give some confidence that they haven't been duped."
More people seemed concerned following the tweet.
Cardano's Charles Hoskinson posts an important message
Cardano's Charles Hoskinson announces that the rocket is in the air and Mary will reach orbit soon.
Ladies and Gentlemen, the rocket is in the air. Mary will reach orbit in one epoch: https://t.co/7D9WTH68iw welcome to the Mary era: "I was benevolent and good; misery made me a fiend. Make me happy, and I shall again be virtuous."

— Charles Hoskinson (@IOHK_Charles) February 24, 2021
A follower said: 'HODL like you mean it ladies and gentlemen, the revolution is just on the horizon! and another follower said: 'I don't mean to sound illiterate, however; someone, please tell me who Mary is? Thank you!'
Cardano Foundation dropped an important announcement about an exciting event that is set to take place this week. Check out the message that the team behind Cardano posted on their Twitter account.
Join us on Thursday for #Cardano360, our new monthly update show.

A brand new look plus your hosts Aparna Jue & @timbharrison (and guests from the project) with all the latest & freshest news from across the Cardano universe.

Save your spot: https://t.co/mB8wlOjSuF pic.twitter.com/Xc6Mu42fgh

— Input Output (@InputOutputHK) February 22, 2021
Stay tuned for more news.