Elon Musk is playing a game these days. He began a series of tweets teasing his followers with all kinds of hints involving setting up a "candy company."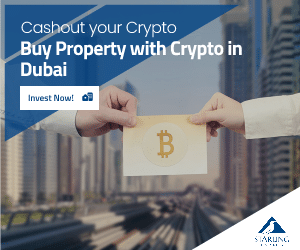 "I'm starting a candy company & it's going to be amazing" he began. This is a reference to the fictional entrepreneur Willy Wonka, and Musk is also known for his elaborate business ideas.
Who is Elon Musk?
Of course, you know who the man is, but let us refresh your memory. Besides being the 53rd richest man in the world, according to Forbes magazine, he's the founder, CEO and lead designer of SpaceX, a private American aerospace manufacturer.
He's also the CEO of Tesla American electric vehicle and energy storage company. Musk is the co-founder and CEO of Neuralink an American company aiming to produce physical computer to brain interfaces. It's not too far-fetched to say that whenever the man plans a new business, it's likely to be something hugely successful.
Musk is fond of technology and cryptocurrencies
Elon Musk is an advocate for cryptocurrencies and blockchain technology and considering his interests in innovative tech and the increasing amount of significant names who enter the crypto world, we don't think it would be wrong to assume that his tweets could lead in this direction as well. His whole candy story could be a metaphor for the cryptocurrency.
And we also have his tweet to support our guess. 'Cryptocandy' – this simple tweet could definitely mean that Elon Musk is about to kickstart his very own cryptocurrency business.
On the other hand, there's another possibility. These tweets come from a battle between Musk and Warren Buffett who recently referred to cryptocurrencies as poisonous and besides this, he's very popular for not trusting cryptocurrencies at all. Maybe Musk is only trolling Buffett online.
We'll just have to wait and see.
But, you have to admit that only the idea of a Tesla backed cryptocurrency gives you shivers to the spine because this would provide the industry with tons of hope and. besides this. who wouldn't love a space-themed blockchain powered "candy"?