Hirematch.io (HIRE) is looking to disrupt the employee recruitment and job market as part of the next generation of companies utilizing the blockchain to make legacy markets more efficient, faster, cheap and wider access. This new group is led by Ripple (XRP) which is rapidly signing up financial institutions to revolution money transfer around the globe and now Hirematch wants to do the same for employees and employers. Coming December 1st Hirematch is doing a "Ask the Developers" Q&A session where regular people, future investors, employees and future employers can log in to Telegram and ask any questions to help see the vision and direction for the future of employment searches and recruiting.
Join us on Friday December 1st at 9pm EST (UTC-4) for an AMA session on telegram: https://t.co/YD3C5C4jGV You will be able to ask your questions and learn more about our awesome project

— HireMatch (@hire_match) November 29, 2017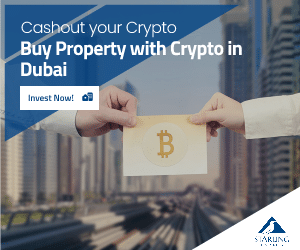 The goal is to open awareness but the Q&A also happens to line up with the rapidly approaching launch of Q4 2017 Review platform launch and the Q1 2018 Review App launch. Unlike many cryptocoins, Hirematch.io so far has hit major goals along the proposed timeline published earlier this year. They are led by professionals with experience in blockchain are are moving to the public launch of the company in late 2018 along schedule. Like Ripple (XRP), Hirematch.io is a business with a plan for success in a viable market worth $billions ripe for transformation.
To get a wallet go here: https://www.hirematch.io/app/register.aspx
The Dev Team
Based out of Tamp/St. Petersberg, FL, co-founders Armando Pantoja and Chad Kettering bring a diverse background. Armando and his years of blockchain expertise and data management for AAA and security solutions with Logical Operations and CompTIA and Chad and his background in promotions and marketing with Raven Consulting Group bring together a team that can build a winning backend and market it to the customers. Armando even writes on blockchain technology with over 14k followers. Head over to his most recent post on the integration of tokens into the future of business.
Hirematch.io is not just a blockchain though so Armando and Chad brought on members of the team who can act as the subject matter experts on Human Resources, Employee and Employer social networking and ICO managing to help develop the project into something beyond just the blockchain. Matthew Loughran from Midtown West Media helps guide ICOs from concept to launch and and acts as a strategy adviser to the Hirematch.io team.  Mario Pantoja is an HR manager at Nestle Waters and formerly with Kroger and Baer Noldus GM at Client Solutions bring the HR expertise.
Pre-Sale Success
The pre-sale launched October 1st 2017 and was an overwhelming success raising 2011.84 ETH in exchange for HIRE tokens to kick off the investing campaign. While the pre-sale is closed, new investors can still get in with a 33% bonus by exchanging ETH for HIRE tokens at 900+300 (bonus) for each ETH. The team at Hirematch.io has been fully transparent on funds raised and ongoing sales Head over the the mainpage to see the status and even the current value of the ICO funds. They also have a page to track the status of ongoing investments in HIRE which updates with every new investment.
With the pre-sale over you can still invest via the crowd sale by heading over the hirematch.io contribution page and registering for the sale. The current exchange rate is 900 HIRE + 300 HIRE bonus during this sale per 1 ETH. The crowd sale is set to end February 15th. The Way Forward – From Concept to Market 2018 is going to bring big news to Hireshare.io and being to Ripple (XRP) the employee recruitment process.
Early next year the review app will launch and market research will begin. From the Whitepaper, "We intend to put HireMatch through rigorous research, development, testing and marketings over the next few years, and the various milestones we want to achieve for our users, developers, and the ecosystem overall. In total, there are 4 phases called: Research, Expansion, Marketing and The Future; each with its own milestones, goals, and focus."
The dev team understands the way to success and is leading the market in this new generation of blockchain companies with s business plan to disrupt a multi-billion dollar industry and is poised for big things to come in 2018. Just since our last coverage talk has picked up at the Hirematch.io Bitcointalk forum post and word is spreading. We are not part of the Bounty program but head over and ask questions or tune into the Q&A on December 1st. Let them know you read about there on cryptogazette. Maybe we can convince them to let us be part of the Bounty like UltraNote (XUN) did (and is still open to our readers) and give back to our readers with free HIRE.