JP Morgan Chase & Co. released a new crypto which has been used in a single trial, and it's already making waves in the crypto space, promising to be a complete game changer.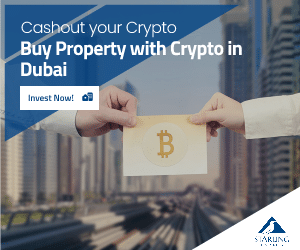 The stablecoin is called JPM Coin, and it's supposed to be used in cross-border payments.
Bloomberg notes that this is a direct rival for one of the most popular crypto companies out there, Ripple and their XRP digital asset.
Ripple challenges SWIFT
As you know by know, XRP can be used to provide safer, faster and cheaper transactions internationally.
Ripple has been working really hard to overcome SWIFT and eliminate all the flaws flaunted by the traditional payments system which has been used by banks for decades now.
JP Morgan reportedly becomes Ripple's challenger
If Ripple wanted to challenge SWIFT, now the company meets its very own challenger, JP Morgan because the institution moves more than $5 trillion in wholesale payments on a daily basis.
This means that even the smallest experiment that they do has a massive impact.
"This is a huge slap in the face for Ripple,'' said Tom Shaughnessy, principal at Delphi Digital, a crypto research boutique in New York via Bloomberg.
He continued and explained that "Ripple's target market is cross-border payments and remittances and now JPMorgan's effort is a direct threat.''
Ripple CEO is not impressed
Brad Garlinghouse, Ripple's chief executive, believes that the impact is far from being this massive.
"As predicted, banks are changing their tune on crypto," Garlinghouse wrote in a Tweet.
He continued and said, "But this JPM project misses the point –- introducing a closed network today is like launching AOL after Netscape's IPO. 2 years later, and bank coins still aren't the answer."
Garlinghouse has never been a fan of bank-backed digital assets as we already reported.
He believes that only independent digital assets such as XRP can bring finance into the modern, innovative era.