Bitcoin and crypto are receiving more and more positive predictions these days and these are coming from various prestigious and significant people.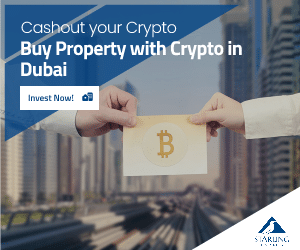 Now, the newest addition to the list of people who foresee a great future for Bitcoin and crypto, in general, is NASDAQ CEO, Adena Friedman.
In a post on Linkedin, she explains that crypto and Bitcoin are some truly groundbreaking innovations that deserve to become a part of the global economy.
"The invention itself is a tremendous demonstration of genius and creativity, and it deserves an opportunity to find a sustainable future in our economy. We would argue that two key ingredients to establishing a practical utility and a more stable value are governance and regulatory clarity – both of which are antithetical to the original intent as a decentralized, ungovernable global currency," she said.
NASDAQ is supporting the emerging tech
Friedman said that NASDAQ is doing its part in order to support and even solidify the future of crypto and their tech and she mainly believes that responsible regulation is the key to a successful future.
Without some level of regulation, it's not possible to prove the level of transparency and fairness that can build people's trust, according to Friedman.
Regulation and institutional adoption
It seems that NASDAQ is reportedly working to help crypto gain investors' trust by offering their tech for "trade matching, clearing, and trade integrity to start-up exchanges. We have also invested in ErisX, an institutional marketplace for cryptocurrency spot and futures."
Friedman also foresees that 2019 will be another proving year for crypto, but overall digital currencies are seen to have a massive potential role in the future and the extent of their impact will depend on the evolution of regulation and institutional adoption.
Closing words
Friedman also said that two scenarios are possible: the innovation finds practical utility and integration into finance, or it fails to achieve mass adoption and the commercial applications as a medium of exchange will only remain limited.