It's been revealed that Tron's founder Justin Sun says something important about the crypto exchange Poloniex. Check out the latest reports below.
Poloniex to support future ETH forked tokens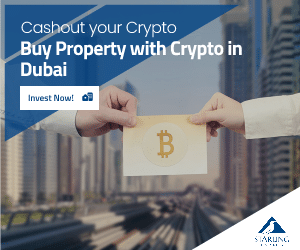 The founder and former chief executive of smart contract platform Tron (TRX) is reportedly saying that his crypto exchange will support all future forked Ethereum (ETH) tokens.
According to a new report by Bloomberg, Sun made sure to highlight thr fact that Poloniex, a crypto exchange he heavily backed in 2019, will list any proof of work versions of Ethereum following The Merge.
"Proof-of-work is essential to Ethereum [because it is very reliable]. For [a] proof-of-stake smart platform, we have Tron."
Sun is referring to Ethereum's upcoming merge to its Beacon Chain and transition to a proof-of-stake consensus model.
Just in case you don't know, this triggered talks of a potential fork to proof-of-work afterward by those in the ecosystem who disagree with the change.
According to Sun, there's nothing wrong with preserving ETH's proof-of-work system despite the benefits a proof-of-stake consensus mechanism can provide.
"As the founder of a proof-of-stake blockchain, I believe that proof-of-work has its own unique value. In fact, we may have underestimated the value of Ethereum as the only proof-of-work smart contract blockchain."
Sun continued and said the following:
"As a whale with over one million ETH, I will make a lot of money switching to proof-of-stake (proof-of-stake is obviously more friendly to ETH holders) but I think to some extent that the Ether community may underestimate how much proof-of-work [has] contributed to Ethereum as the core consensus mechanism."
Ethereum in the news
ETH could bring bulls to NFTs
A really popular crypto analyst says that the potential for a new fork of Ethereum (ETH) makes him very bullish on the non-fungible token (NFT) sector.
The pseudonymous trader known as Kaleo said not too long ago that he's got his eye on Ethereum's upcoming merge to its Beacon Chain, which already runs the proof-of-stake model. Check out our previous article for more details.