VanEck-SolidX Bitcoin ETFs Delayed – U.S. SEC Sets New Deadline For Its Decision, Invites More Feedback
It seems that the SEC is still keeping us in suspense. The waiting for an exchange-traded fund that invests in Bitcoin is not over, as the SEC is seeking more comments on the listing request.
The SEC expects more feedback
Despite the proposal to list an ETF from Van Eck Securities Corp. and SolidX Management, the SEC is inviting more feedback, the agency said Thursday in a filing, as reported by Bloomberg.
The agency is still seeking views on market manipulation, analyzing whether Bitcoin is less susceptible to manipulation than other commodities that back exchange-traded products.
The SEC published a notice on its official website saying that back in June, Cboe BZX Exchange (BZX) had filed with the SEC "a proposed rule change to list and trade shares of SolidX Bitcoin Shares issued by the VanEck SolidX Bitcoin Trust", which got published in the Federal Register on 2 July 2018.
The SEC had 45 days from the release of the date of publication in the Federal Register to make a final decision; they were supposed to wait until 16 August 2018 to make their announcement.
But SEC decided on 7 August to exercise its right to extend this deadline by another 45 days to 30 September so that they would have "a longer period within which to approve the proposed rule change, disapprove the proposed rule change, or institute proceedings to determine whether to disapprove the proposed rule change."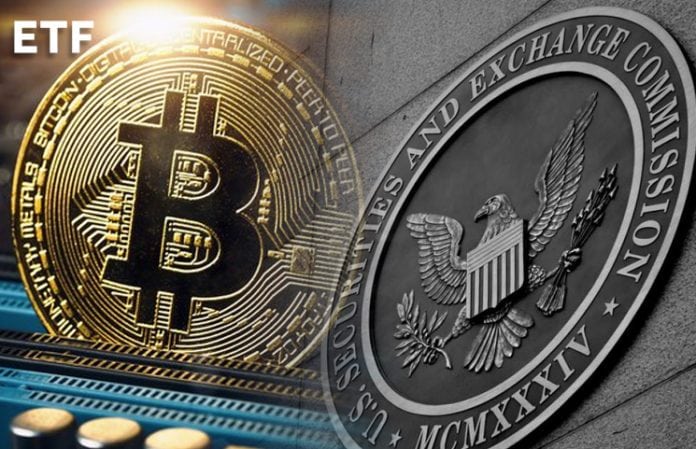 Bitcoin enthusiasts enjoy more achievements
Other than this, the cryptosphere enjoys the revival of more coins in the market and various developments achieved by the companies behind them.
Bitcoin, for instance, managed to achieve something great, even if the naysayers continue to diss the asset.
The cryptosphere had quite a lot to celebrate the past few days, especially after the latest news.
New data coming from Bitcoincharts, Bitstamp, and BC.I. reported that with over $2.4 trillion that has been sent this year, it's not too far-fetched to say that Bitcoin is currently processing more transaction value than Visa which handles transactions of $1.3 trillion per year.
I am a technical writer, author and blogger since 2005. An industry watcher that stays on top of the latest features, extremely passionate about finance news and everything related to crypto.