IOTA (MIOTA) – While the bears continuously limit the growth of cryptocurrency market's bulls this period (end of March to present), some are already thinking about what to buy, having in mind, based on history, that this 'red-oriented show' isn't going to last for much longer. Are we at the bottom? Probably not, and it will keep falling at least for another week – do we get up from there? And if yes, what vehicle are we using for that matter? I am personally choosing IOTA (MIOTA) as my exit plan out of the 'bottom' of the current state of the market, and I am going to explain why.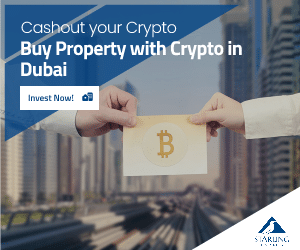 Recently, I had a civilized-level argument with a fellow writer. He insisted that we should be buying stocks or/and other digital assets as they were 100% pump-and-dumps, "because, you never know" – as he quoted. Myself on the other hand, just wouldn't agree since I would invest only in something I am certain it has a potential to alter our physical reality in the near future, into extraordinary levels of "modern life".
A fair example of what I mean could go like this: You buy a personal computer. You bought it because you want the computer? or because you're looking at Microsoft's stock strength and you say to yourself "yeah, it's a good point, I'm gonna buy some computers right now ?" If you're following where I am taking this, you know that you buy a computer because you need the computer and you don't care about Microsoft's stock price or Intel's stock price etc. – you need the product or/and services, and you don't see it as a stock or share. The same thing happens with cryptos: some of my affiliates believe that we should care about the stock price, or in this case the cryptocurrency price per unit, and others, including myself, believe that if you invest in a project like IOTA (MIOTA), a project that has a vision of the future, we can all agree it's right around the corner, a future that is already happening because of IOTA Foundation and other similar organizations, you are going to win long-term, simply because people who will be using this "Stuff" you're talking about since 2018, will care about the products and/or services, and not the stock price itself.
Was that confusing?
Let's take a shortcut to IOTA's development so far and you'll realize what I mean.
IOTA which is built not on the blockchain, like more than 95% of the currently 1597 projects do, but it has its whole own network, called the Tangle, created by mathematician Serguei Popov, one of the most skilled and cutting-edge professionals in the scene, is one of the most unique distributed ledger technology powered platform out there.
Unlike Bitcoin (BTC), and other traditional first and second generation blockchain platforms, IOTA has no need of miners to confirm the transactions within the network having its own way of confirming the transactions everytime a new transaction request is generated. The requested transaction automatically confirms the previous two prior to its own and it will wait to be confirmed by the right next transaction request.
The Tangle is capable of sustaining an infinite amount of transactions for literally no cost, supported by the users of the network themselves and not by miners.
The product (s)
IOTA's main product is MIOTA (currently the Tangle's native digital currency), a currency created especially for the machine economy, and it is the backbone of machine-to-machine payments and interaction.
A cryptocurrency that is supported and would be used soon by Deutsche Bank, who stated in an official letter that IOTA is the future of the global economy, BOSCH who purchased a big amount of MIOTAs recently and has implanted a member of Robert Bosch Venture Capital (RBVC) into IOTA's board of advisors, by Volkswagen who also has a role in the board of IOTA Foundation and is a company highly motivated to integrate IoT systems in their next generation products, as well as by G20, as an afiliate member of the world economic forum, Julie Maupin, is also member of the Berlin-based Foundation.
There is a tremendous amount of organizations and individual specialists involved with the IOTA project from all over the world, including The Dutch Government, The Government of Taiwan, The German Government, Microsoft, Huawei, Samsung, Fujitsu, and Orange, to name a few.
Many of these organizations and/or institutions, don't really care about IOTA's price per unit or even how it works. They are interested in what it can do in the near future, how they can benefit from it and make tomorrow a better place, according to today's standards.
Some of them use the Tangle as an extremely secure storage of crucial information, and others as a secure end to end messaging platform. The Dutch government, for example, uses the network to store, examine and distribute legal documents regarding local housing in the city of Haarlem. Taiwan uses IOTA's technology and expertise in IoT (Internet Of Things Applications) in order to upscale Taipei, the capital of Taiwan into a modern smart city.
Microsoft, Orange, and others participated in IOTA's Data Marketplace beta programme, providing insights, software, hardware and advisory to the new team of futurists.
Do you we know any other distributed ledger technology powered company that is backed by industrial titans of this scale, governmental institutions, and even central banks? You tell me.
 Conclusion
My point is that, Bitcoin may be the one golden thing that will make everyone rich, but think about it for a second and you'll realize that's not gonna happen. Noone will make you rich for free and no one will care about you if you don't have a product, solve a problem, or you don't provide a service, physical or digital.
And again, Microsoft didn't end up to be Microsoft because people would buy and sell their stock every 2 seconds in order to get rich. Microsoft ended up here because we need Microsoft, we need the computers and we need the software that enables us to move and think forward.
Same happens in the blockchain era. If you're reading this, you're using the internet, so take a moment and think about what's to come.
This is not some sci-i concepts or scenarios but actual plans of major industrial key players for the future of humanity in the next decade alone.
There is no doubt that the internet of things is here to stay and it will be used in all aspects of the machine industries. Self-driving cars and transportation vehicles are a couple years out of the reach – guess who's building the next generation lvl5. driving chipsets? BOSCH. Smart city applications, from smart housing to smart interaction with the city and governmental agencies will be all attached to the IoT network. A network where machines can interact with each other, do and accept payments and even decide minor tasks on their own, all without mortal interference.
Your bus will be paid with the help of IoT, your electricity and internet will be measured properly with extreme accuracy and paid via IoT, telecommunications will be based on IoT networks for faster, cheaper and more accurate transactions of information.
That is why I believe that IOTA is not just another "Cryptocurrency" but a totally new level of approach towards the next industrial revolution. It is a project that wouldn't be else supported so heavily by such firms, as we know most of them wouldn't dare to risk their names for a "silly" investment. IOTA is one of the most promising projects of tomorrow and it's already here.
I know not everyone will agree, but please let me know why in the comments below. Also, let me know what is your exit plan out of the red-zone, and why?
This is not meant to be considered as a financial advice, but it only reflects the writer's personal opinion.
for cryptogazette.com , Ross Peili