It seems that XRP keeps enhancing its liquidity as more exchanges are adding the coin. Now, the latest important announcement comes with Bitrue which pairs XRP with more tokens.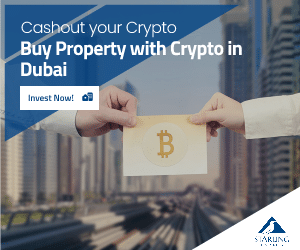 Today, Bitrue, the Singapore-based crypto exchange just revealed that by the end of this month, they would be listing XRP-based trading pairs for the following tokens: EOS, NEM (XEM), Polymath (POLY), and VeChain (VET).
Bitrue has been supporting Ripple from the beginning
Bitrue was founded last year, and it managed to quickly become a popular exchange especially among the members of Ripple and XRP community thanks to the massive enthusiasm, support and also transparency that has been shown by the management of the exchange towards Ripple and XRP.
Many find it very interesting that Bitrue had supported XRP as a base currency since the very beginning when the exchange was launched on July 19, 2018.
By the end of last week, Bitrue had 26 XRP trading pairs.
A few days ago, on January 11, Bitrue revealed that four more XRP trading pairs would get listed within the next 2-3 weeks which means by January 31.
By the look of things, it seems that Bitrue will have at least 30 XRP trading pairs by the end of January.
This was their first announcement:
Increasing XRP liquidity
We recently reported that one of the many plans for 2019 that Ripple has is to get XRP listed on as many exchanges as possible, and this will create liquidity for the XRP currency. It seems that this is going just as planned.
Besides increased liquidity, there are more viable reasons to invest in XRP this year.
These include the transactions protocol, high security and the fact that more banks and financial institutions will be adoption Ripple's tech.
The switch from the outdated traditional payments system SWIFT has already begun as more banks are ditching SWIFT due to its flaws and choosing Ripple's solution for better cross-border payments.