Ripple made headlines not too long ago when chief Brad Garlinghouse had some pretty exciting predictions about Bitcoin.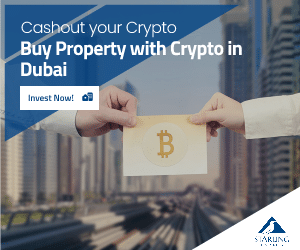 If you recall, recently said that the current state of the global economy places Bitcoin, and the crypto market is a position to rally.
Garlinghouse also made sure to point out the fact that Bitcoin was created for a financial crisis.
New Ripple scam revealed
The online publication the Daily Hodl revealed that crypto forensics experts warn that there's an elaborate phishing scam that is attempting to steal the secret keys of XRP users by telling prospective victims that Ripple is giving away tokens.
It's been reported that the scammers are sending really small amounts of XRP to all kinds of addresses on the XRP ledger, saying the following in a memo that goes to them as well:
"Starting February 1st, 2020, Ripple is releasing 3 Billion XRP to incentivize network users. Get 25% more XRP added to your account balance in just minutes."
The aim is to direct users who have no idea about what's going on to click on something that appears to be Ripple's Insights blog offering a grand promotional giveaway.
Bogus websites look legit
For someone who is a novice in all this, the bogus website really seems as if it were legit, but the scammers are using the best replicas of websites that are already popular among XRP investors and Ripple enthusiasts.
This way, they can lure their victims into handing out account info and secret keys.
These scam sites have similar-looking characters from different scripts, and they can fool users, according to the online publication mentioned above.
"The entire heist operation is an elaborate setup with messages sent to XRP accounts based on their holdings, homoglyph domains, fake but trustworthy marketing material, tools to collect secret keys that also checks balance on the XRPL and much more."
Check out the original notes in order to learn all the details.