Google recently announced that will ban advertisements for coin offerings, exchanges and other cryptocurrency services across its advertising platforms.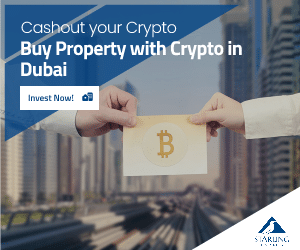 The policy change, will become effective in June, but have already shaken up the market with most of cryptocurrencies in red yesterday due to feared investors regarding to this issue.
However, as we have already seen prior with the ban of credit card purchases earlier this year, the Google announcement is not as exactly bad thing as it might seem to many people whom just read any headline related to this matter.
As we have already heard and read, roughly 98% of the cryptocurrencies are just scams. Sadly many investors in these scams will lose 100% of their money if they do not act diligently when investing their hard earned money in these market.
So, it should not surprise us if Google and others are trying to distance themselves as much as possible from these currencies and most important from the scams out to protect people from getting ripped off. And that is a great news because what all crypto investors, enthusiasts, and mainly new users want is a secure environment and wipe out the actual scammers out there trying to take their money.
How can this be good for crypto investors?
Well, as we've seen in the past year, big companies such as Facebook and Google are increasingly becoming important arbiters of information. And while we use them and take advantage of their services, they keep pushing forward on innovation and creation of opportunities but, they also have a dangerous and tremendous amount of power on their hands.
In this case, though, we should not panic from these news because they are doing the right thing. Google, has made it very easy for anyone to set up a scam and advertise their schemes to victims and, the cryptocurrency market benefited from new investors driving prices higher.
Even though it may sound not very positive these news they really are. These are good news because it means that all cryptocurrency ads that their unique goal was to scam people won't be seen anymore after this ban. It is important not to misunderstand this with making searches on Google Search Engine about cryptocurrencies. We want to make clear that Google only will ban ads and not any search related to crypto.
At the same time, when all this happens most of crypto scammers will be wiped off the space and majority of the coins with no real projects behind it will fall in prices and finally collapse. Nevertheless, the great and promising projects will rise in value dramatically due to many of investors will jump into solid cryptocurrencies such as Bitcoin, Ethereum, and others. As the weaker investments die, these stronger investments and the market as a whole will benefit greatly.
How can the honest businesses promote themselves after the Google Ban?
In spite of this future ban, honest businesses will always find innovatives ways to market themselves without using Google or Facebook even though these are the major ones on the advertisement space. Even so, this ban could be set in a different form such as filtering the real advertiser and only banning the scam ones or even going through a selective process and hard to pass by the not real companies.
Conclusion
Therefore, these bans by Google are likely to make the ecosystem that much more healthy as only the most reputable and trustworthy content will be exposed to users who decide to search for any particular topic. Regardless of the market panic selling due these news you should HODL your coins and avoid the FUD that is being perpetuated by the news outlets. They are basically focused on number of click with their exaggerated headlines.