India-based Koinex is a crypto exchange platform and now it's adding more tokens on its listings. The company is run by Rahul Raj and it boasts a market trading capital of $3.6 million.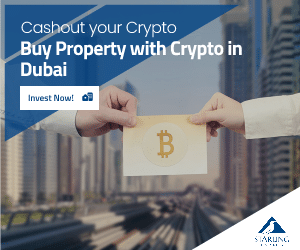 The company made an official announcement on the website, stating that it has introduced a crypto-to-crypto trading which will become available on the website and on their mobile app as well. The mobile Koinex app was launched on February 8 and the announcement was also made on the company's Facebook page.
Koinex received a lot of backlash for high fees
Koinex is the most significant exchange platform of cryptocurrency that is currently running on a peer-to-peer network with a lot of token offerings. The Twitter page of the company was flooded with a lot of user criticism with users saying that the trading fees are too high. The buying fee was 0.20% and the selling price as well. This was considered a bit too much for the crypto trading business.
In Koinex's special trade launch on new tokens the company proves users with free trading.
"Trade fee slashed for INR markets – flat 0.15% on buying and selling. Additionally, trade in 15 crypto-to-crypto pairs at zero trade fee!" the company announced on Twitter.
The latest Market Update that Koinex posted on Twitter says the following:
Trading in 15 Crypto-to-Crypto pairs is live at zero trade fee

Seller fee has been revised to 0.15% for the INR market

Buyer fee is now fixed at a flat rate of 0.15% for the INR market

The referral program is being halted temporarily
The event also brings the availability of two major tokens, Bitcoin and Ethereum, and more significant coins including EOS, TRON, Litecoin and more.
Peer-to-peer networks are being propagated in the crypto trade market
The team also explained that their trading platform works on a peer-to-peer network due to RBI's directive for barring banks from making transactions with crypto-traders. The Peer-to-peer service is a reformed decentralized platform that lets users directly interact with one another without the involvement of intermediaries.
Such networks are being used more in the crypto business and it basically eliminates third parties.