The Ripple community receives excellent news as the company flaunts a massive achievement: they convinced a lead product manager at Google to leave the tech giant and come on board in the blockchain ship.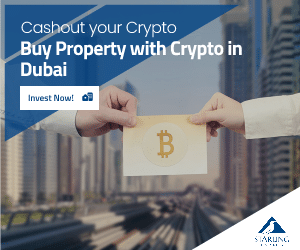 Amir Sarhangi is the man who was responsible for the launch of Google's wireless messaging system that's called RCS, and he just got hired as Ripple's new vice president of products, according to the latest reports coming from Reuters.
"Sarhangi joined Google through its acquisition in 2015 of Jibe Mobile, a startup he founded and led that developed technology for wireless carriers to adopt RCS. The standard is seen as a successor to SMS texting as it better handles sending multimedia and commercial messages, such as receipts and airline boarding passes, over cell networks," Reuters writes.
Sarhangi will lead Ripple's push to expand RippleNet which is the company's network of banks and financial institutions that are all using Ripple's technology in order to power cross-border payments faster and cheaper.
XRP gets added on two new exchanges
OmniTrade, a Brazilian exchange just announced that XRP is up and running and it is paired with the Brazilian real, Ethereum and Bitcoin.
Yobit exchange has also added XRP on their listing, and they paired the digital asset with Bitcoin and Ethereum.
XRP TipBot Mobile app is out
Meanwhile, a team of independent developers created and launched the XRP TipBot Mobile app.
This comes with TipBot platform integration, and the app allows users to send up to 20 XRP (XRP) to others by just scanning a QR code.
The XRP TipBot Mobile app is available on both Android and iOS.
"And it's LIVE! The XRP TipBot Mobile App. Now available in the Google Play Store and Apple AppStore. Up to 20 XRP (XRP) per tip. Tell your favorite restaurant, bar, pub, store, friends, family," said one of the developers, Wietse Wind, on Twitter.