Tron CEO Justin Sun, Plans To Convince Warren Buffet To Soften His Stance On Digital Assets – He Reveals His Approach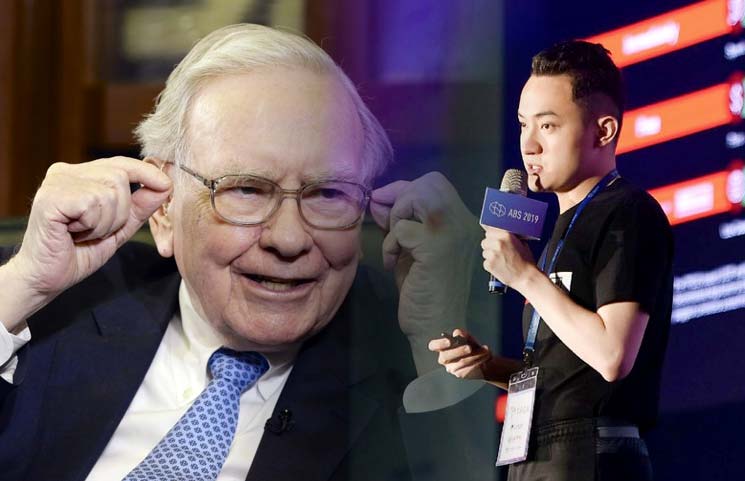 You may recall that Justin Sun has been gathering friends to take to the famous upcoming lunch that he will be having with Warren Buffet.
Sun gained massive media exposure not too long ago after he won an important charity auction.
Not too long ago, Sun won an eBay charity auction to have lunch with renowned investor Berkshire Hathaway CEO Warren Buffett.
Justin Sun explains his upcoming approach with Warren Buffet
Sun is really hoping that he'd be able to convince Warren Buffet to soften his vision on cryptos and their potential.
During a new interview with Forbes, he talked about his goals for the upcoming meeting mentioned above.
Here's what Sun had to say:
"I don't think we can convince him that all crypto and blockchain is good, but I hope he walks away knowing more about the industry and its potential…" Sun began.
He also said, "I'm not sure how much I can persuade him in three hours or less. I will point him to the recent moves by other big companies to embrace crypto. J.P. Morgan, IBM, and now Facebook are all jumping into the market based on its promise of borderless commerce and decentralized finance."
Justin Sun invites Donald Trump to lunch
Other than this, another move that Sun made and it's really worth mentioning is that he also invited President Donald Trump to the lunch as a response to his tweets against crypto.
Here's Sun's invitation for Trump:
https://twitter.com/justinsuntron/status/1149509941935239169
A lot of enthusiasts were rooting for the idea and Sun is not the only one trying to convince Trump to come to the lunch and be open to changing his stance on the digital assets and their future.
Trump did not offer an answer to Sun's invitation as and far as we know, he might not even know who Justin Sun is.