Crypto Adoption: Opera Web Browser Supports Bitcoin And Tron Transactions For Android Users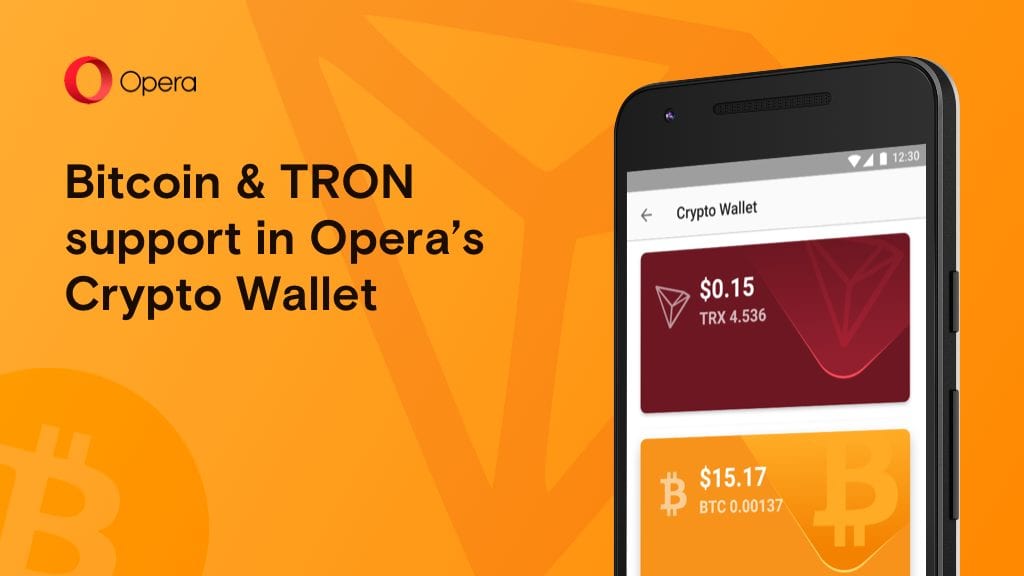 Crypto adoption is still the main focus of the crypto space.
This year has been said to be the year in which we see the most moves towards this important goal and things continue on the right path.
Now, Opera web browser shows its support and pushes adoption for crypto.
Send and receive TRX and BTC via Opera
From now on, Android users will have the opportunity of sending and receiving Bitcoin and Tron, according to the latest reports coming from the Daily Hodl.
Webpages that are on the browser can also make transactions with Bitcoin, as reported by an Opera blog post.
"Until now, our built-in Crypto Wallet had only supported Ethereum and ERC-tokens. We are now making it more inclusive by supporting Bitcoin and TRON. It's now safe to say that our browsers are Web 3 ready and that this should be the new standard for all browsers."
Opera launched support for Ethereum and all ERC20 tokens last year.
The browser comes with a built-in crypto wallet which is able to interact with Etherem dApps and Web 3.0 without having to download any apps or extensions.
Tron's founder, Justin Sun must be really proud of this achievement because this will definitely boost TRX adoption.
Sun and the Tron team have been boosting the adoption of TRX a lot this year.
Justin Sun invites Trump to lunch
Speaking of Justin Sun, he just invited President Donald Trump to lunch…and not just any lunch, but the much-awaited lunch with Warren Buffet which is said to make a difference in the crypto space when it finally arrives.
You probably recall that Sun has been gathering friends to take to the famous upcoming lunch that he will be having with Warren Buffet.
Mr. President, you are misled by fake news. #Bitcoin & #Blockchain happens to be the best chance for US! I'd love to invite you to have lunch with crypto leaders along with @WarrenBuffett on July 25. I guarantee you after this lunch, nobody will know crypto more than you!

— Justin Sun (@justinsuntron) July 12, 2019
Sun gained massive media exposure not too long ago after he won an important charity auction. Sun won an eBay charity auction to have lunch with Buffet.
Sun sent the invitation to Trump as a response to his stance on crypto.
Justin Sun
Founder of TRON (TRX)
An experienced finance writer for more than 10 years, active industry watcher, and gadget enthusiast.